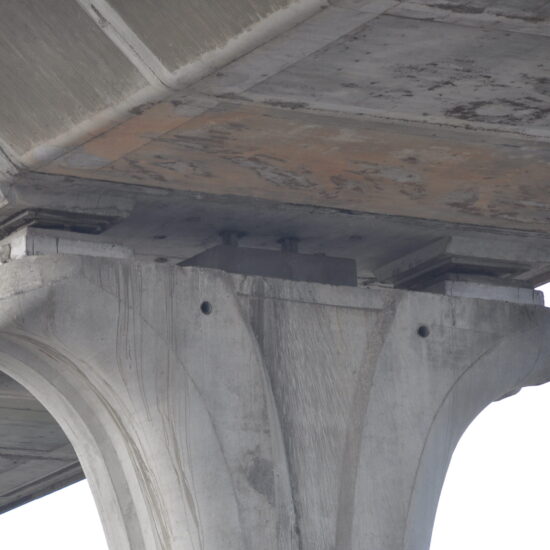 POT/PTFE BEARINGS
Pot-PTFE bearing is an efficient and economic substitute to conventional metallic bearing and offers a number of advantages such as minimum maintenance, weather resistance, reduced height, compact size, lesser weight, easy handling, high load carrying capacity and easier installation. PTFE has an exceptionally low coefficient of friction and high self-lubricating characteristics, resistance to attack by almost any chemical, and an ability to operate under a wide temperature range.

Our POT/PTFE Bearings are extensively used in wide range of civil structures and are performing flawlessly in a variety of rigorous structural applications for many years.

Our bearings are designed and manufactured in accordance with IRC recommendations and specific technical requirements of the consultants. With in-house design engineering, production and testing facilities, we can provide well designed fully assembled bridge bearings as per specifications. We are approved and empanelled by MORTH and RDSO. Every component is manufactured, moulded, mechanically worked and assembled in our factory under strict ISO 9001:2008 certified quality checks and standards.
Area of Application:
Bridges such as Box Girder, Truss, Arch, Cable Stayed, Flyovers, Grade Separators, Aqueducts etc.
Other structures: Barrages, Pipelines Support Structures, Multistoried Buildings, Thermal Power Stations, Atomic Reactors, Auditoriums, Chimneys, Foundations of Heavy Machines, Large Pressure Vessels, Large Storage Tanks, Gantry Supports, Off Shore Platforms, Turn Tables etc.




We design, manufacture and supply three main types of POT/PTFE Bearings: Fixed (RP), Free (RF) and Guided Sliding (RG) Bearings.